Kleffmann Digital RS ready to go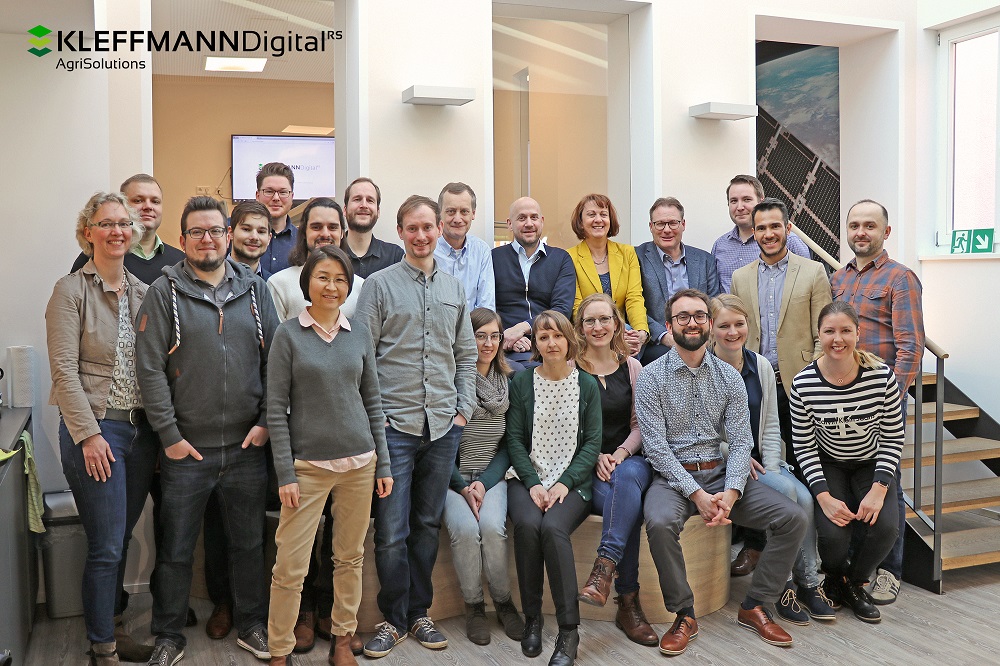 AI and satellite technology form the basis for a new generation of digital agricultural solutions
Optimizing agriculture with an eagle's eye from space is the goal of the newly established company "Kleffmann Digital RS". RS stands for Remote Sensing and combines the divisions CropRadar and MyDataPlant of the new company, which spinned off from the globally known agricultural market research company Kleffmann Group. With Kleffmann Digital RS, the managing shareholder Burkhard Kleffmann has the mission to harness the information potential of digital technology for the improvement of agriculture. "With our digital satellite technology, we are able to analyse crops from space on a global scale to offer companies and farmers tailor-made agricultural solutions. Kleffmann Digital RS is an outtake of the remote sensing business unit of Kleffmann Group which has been developed since 2015. Therefore, the company has already a well-established product portfolio which consists among others of CropRadar and MyDataPlant.
CropRadar
CropRadar is an unrivalled cutting-edge product for accurate crop area estimation which is based on the AI-interpretation of remote sensing satellite data. CropRadar will support companies to get a global overview of the distribution of crop types. In selected crop varieties the total number of harvestable areas can be estimated with an accuracy of 97 % down to zip-code-level.
MyDataPlant
MyDataPlant is a precision farming-tool for farmers allowing them to regularly monitor and analyse their crops by using satellite data. Precision Farming technology offers the possibility to monitor the crop vitality of all farm areas from a bird's eye view and to manage them sub-area-specifically. Fertilizer, seeds and crop protection products can be used with maximum resource efficiency and sustainability by adapting them to the different growth conditions of the respective areas of a field.
Business focus and team
The new company Kleffmann Digital RS will start with a team of 30 sophisticated staff members including the whole Remote Sensing development team. The regional focus of the Business will be Europe including Central Eastern Europe and Latin America.