Kleffmann Digital celebrates its 2nd birthday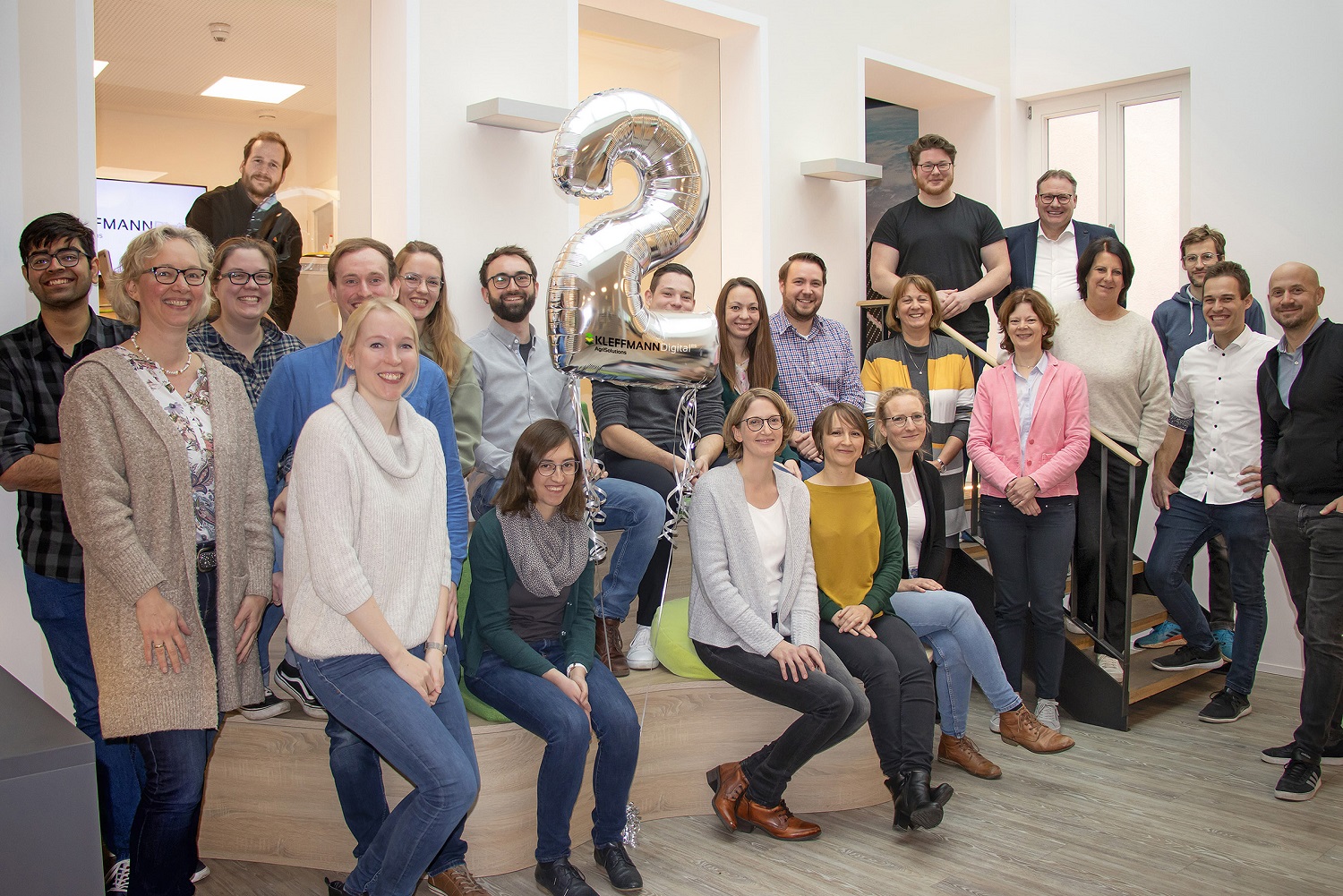 How times flies. As of today, we have already been on the market for 2 years and have been growing steadily since November 2019.
With the foundation of Kleffmann Digital, as a spin-off of from the Kleffmann Group – formerly known as one of world's market leading companies for agricultural market research – we now stand for customised and highly innovative satellite- and AI-based solutions for farmers and the agribusiness.
Our vision is to digitise agriculture around the world in a resource-efficient and sustainable way and to become a global reference for agricultural remote sensing solutions.
Our mission is to serve our customers as a preferred and trusted partner by translating data into reliable and valid customised client solutions based on independent expertise.
Many thanks to our employees, customers and partners who accompany us on this fascinating journey!
(The team photo was taken in consideration of the current Corona rules.)