Interview in the German daily newspaper DIE WELT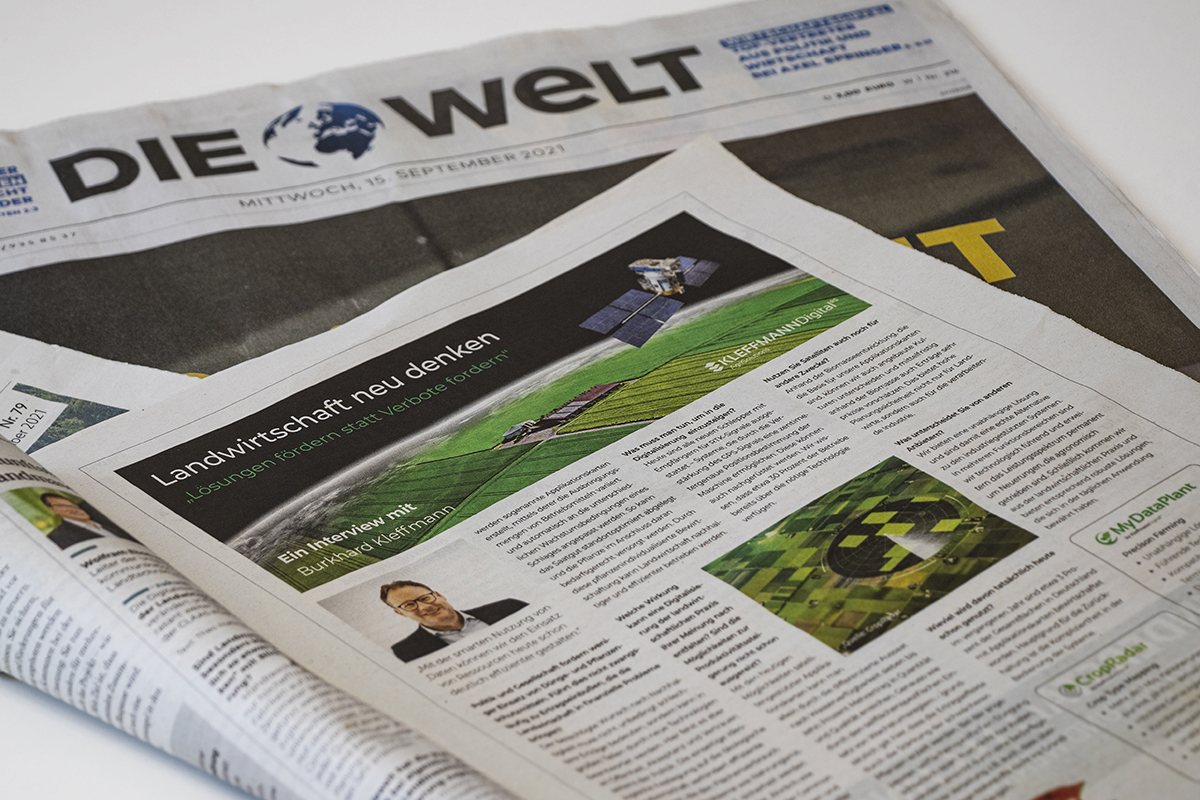 The German national daily newspaper DIE WELT has published a major interview with our CEO Burkhard Kleffmann on the topic of "Rethinking Agriculture".
The special publication "Analysis Agriculture" deals with various topics related to agriculture and sustainability.
How can smart technologies ensure the sustainable use of resources? Where can farmers be supported with automation?