Partner at the Digital Farming Conference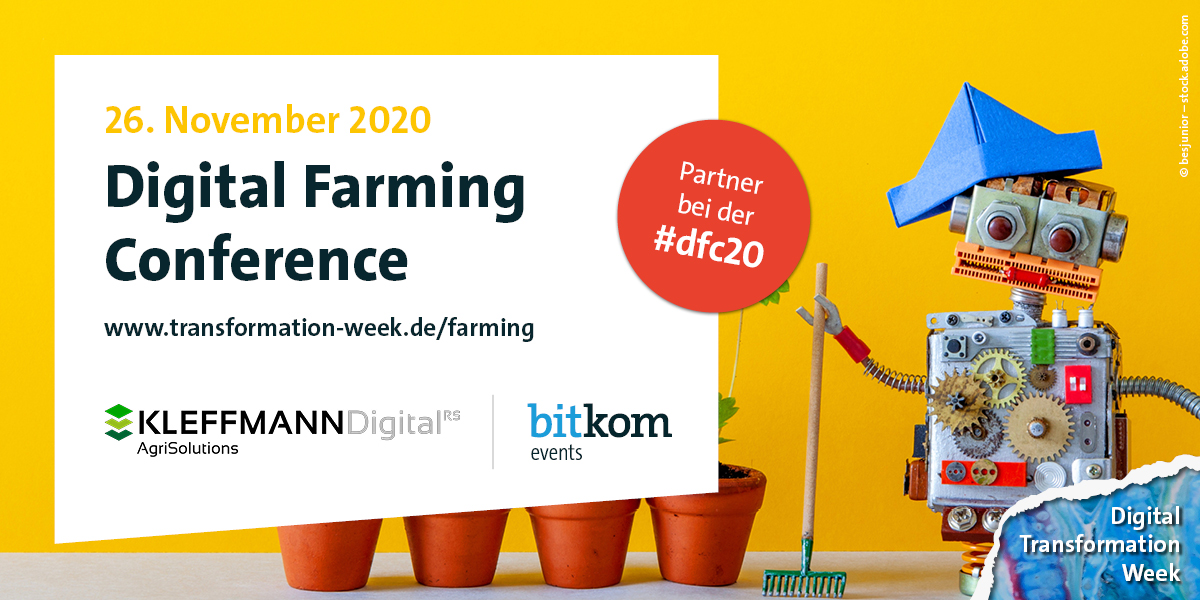 On November 26th, the digital association Bitkom will discuss the digital revolution in agriculture with decision-makers and experts from the agricultural sector, startups from the AgTech scene and politicians. The Digital Farming Conference will take place completely remotely as part of the Digital Transformation Week. 
And we are there as a partner! Our CEO Burkhard Kleffmann will give an exciting lecture on the topic: Can slurry be digitalised? Get your free ticket and be there when we talk with Julia Klöckner (Minister of Agriculture), Alexander Berges (John Deere) or Dr. Alexandra Brand (Syngenta) about the digital future of sustainable agriculture.
The Digital Farming Conference is a german online event and all lectures are streamed in german.
More information is available on the event page: https://transformation-week.de/farming