Speaker at the German conference "Aufbruch im Münsterland"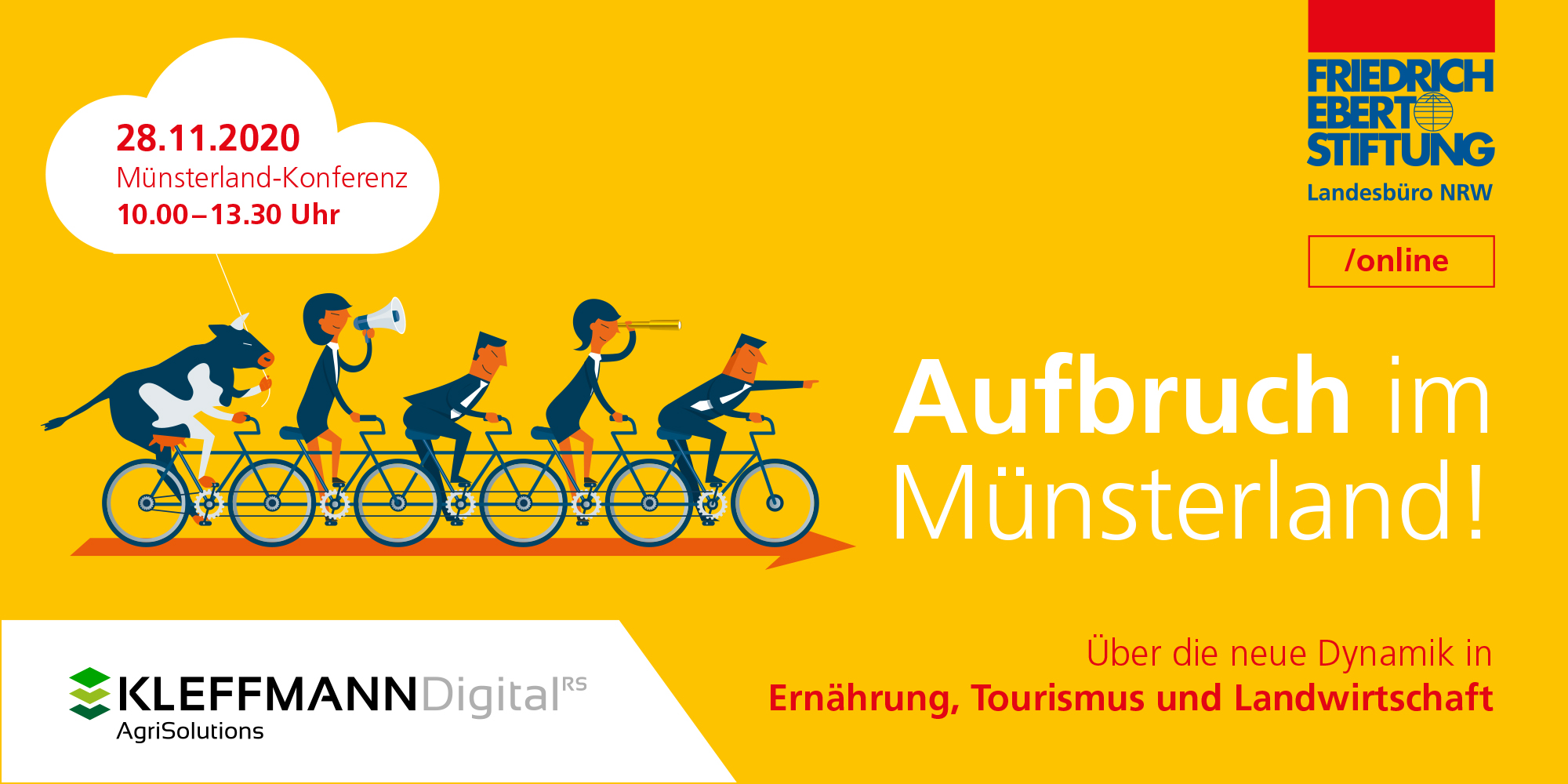 How can we use innovative technologies for sustainable agriculture in the region "Münsterland" (Germany)?
We will get to the bottom of this question as part of the online conference "Aufbruch im Münsterland" on November 28th. The NRW state office of the Friedrich-Ebert-Stiftung cordially invites all Münster residents to join in the discussion in various workshops and panels.
In the workshop "Tech and Tractor", our CEO Burkhard Kleffmann will discuss the use of modern solutions for digital and sustainable agriculture together with Dr. Jörn Krämer from the Westfälisch-Lippischer Landwirtschaftsverband and André Stinka, member of the North Rhine-Westphalian state parliament.
Get more information at the event page!